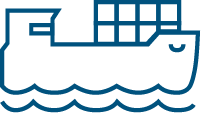 Shipping
Disputes with international dimensions
---
Shipping is Norway's most international industry, and this also influences the nature of shipping disputes. Disputes need to be resolved efficiently in an industry where «time is money». Thommessen's shipping lawyers have extensive experience and in-depth expertise in resolving such disputes – through negotiations, litigation or arbitration.
International network
Shipping disputes arise in contractual relationships or as liability disputes in the wake of a shipping accident. The contracts used in the shipping industry are largely based on international standard terms that have evolved through international collaboration over a long period of time. Likewise, the Norwegian Maritime Code is largely based on international conventions which Norway has acceded to. Our lawyers have close relations with centres of international maritime law expertise, and we have a large network of international lawyers and other specialists which we draw on in assisting our clients with the resolution of maritime law disputes.
Maritime tort disputes
Efficient resolution of a maritime tort dispute often requires more than specialist expertise in Norwegian and international maritime law. Thommessen's shipping lawyers have extensive experience in resolving the complex jurisdictional and choice of law issues raised by such disputes: the shipowner and the charterer may be domiciled in different jurisdictions, the vessel may be registered in a third jurisdiction, a shipping accident may occur in foreign or international waters, the vessel insurers may or may not be Norwegian, etc. The permitted scope of shipowner's limitation of liability may vary between these jurisdictions, and this is a potentially important factor in maritime tort disputes.
Arbitrators
Thommessen's lawyers assist Norwegian and international shipowners, charterers, shipyards and marine insurers with resolving maritime law disputes in an efficient and effective manner. We have extensive litigation and arbitration experience from such cases, in both Norwegian and English, including international arbitral proceedings. Besides, our lawyers are frequently appointed as arbitrators in maritime law cases.