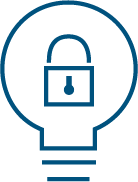 Protection of patents and technology
Technology disputes
---
LAWYERS WHO LISTEN
Proprietary technology is often the most important and success-critical asset of a business. In a world of accelerating development, protection of own innovations and freedom to operate is essential to competition. It will at times be necessary to bring a claim before the courts to safeguard core assets.
Technology rights disputes – irrespective of whether these involve patent rights, copyrights or trade secrets – are primarily about the technology itself and its commercial significance. These core aspects are generally outside our field of expertise as lawyers.
Insight
Every technology rights dispute requires the lawyers to gain an insight and understanding of a non-legal field. This will only succeed if the lawyer is willing and able to listen intently to the real experts: the technologists – and has the approach and project management skills required to facilitate effective imparting of knowledge from the technologists to the lawyers. Our lawyers have a keen interest in technology and are driven by a desire to learn more about the clients' business.
We have extensive and comprehensive experience in putting together and working in effective and efficient teams comprising both lawyers and technologists. Our lawyers are trained to pose the appropriate questions and listen to the technologists. Some may consider it unusual for lawyers to listen more than they talk, but this is necessary to enable the lawyer to argue the client's case and to prevail in such disputes.
Workflow efficiency
A technology dispute tends to tie down the client's own time and resources in what is already a hectic existence. It is therefore of decisive importance to be able to predict and plan when such efforts are required. We therefore use simple digital project management and document processing tools to improve workflow efficiency and ensure involvement, transparency and predictability for clients. We thereby ensure that the client does at all times have an overview of the case and its documents, understands the timeline of the case, and knows what needs to be done and when it needs to be done.
Thommessen's leading intellectual property lawyers have adhered to these principles for a long time and in a large number of disputes in all key industries, such as pharmaceuticals, oil and gas, oil services, renewable energy, aquaculture, shipping, other transport industries, as well as processing industries.
BENCHMARK CASES
---
Camilla Vislie represented TONO against RiksTV in litigation before the Supreme Court regarding clarification of music rights in the context of TV channel distribution.
Intervet International/MSD – Pharmaq
Eirik W. Raanes and Magnus Hauge Greaker are representing Intervet (MSD) against Pharmaq in a case concerning patent and SPC validity and infringement, as well as damages in relation thereto.
Camilla Vislie and Magnus Hauge Greaker are representing the patent holder Teva/Yeda in a case concerning validity and infringement of three dosage patents relating to MS treatment.