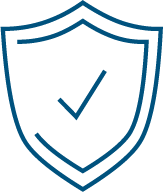 Insurance
Insurance disputes
---
SOLUTION-ORIENTED PROCESSES
Insurance disputes are best resolved by drawing on specialist expertise. Our lawyers know the market intimately, and work closely with both insurance companies and policyholders on all types of insurance disputes.
Insurance is society's safety net, and any claims arising under a policy are normally resolved through a constructive dialogue between the policyholder and the insurance company. We provide legal input in such dialogues, to clarify the insurance law premises underpinning an appropriate resolution of the matter. However, some cases are complex, and it may be necessary to resort to litigation or arbitration to obtain legal clarification.
The factual aspects of a claim may be intricate, and insurance law is a continuously evolving field with an ever-present need for further clarification. Such cases need to be resolved in a legally sound, efficient and effective manner.
Extensive experience
We have extensive and comprehensive experience in resolving disputes relating to all types of insurance policies, through negotiations, litigation and arbitration. A number of our lawyers are also appointed arbitrators or mediators in insurance disputes. In addition, we assist insurance companies on reinsurance matters, and we have been involved in all of the main reinsurance disputes in Norway in recent years.
In TNS Prospera 2019, Thommessen was yet again ranked as the best law firm in the Banking, Finance and Insurance category by the largest legal service buyers in Norway. Thommessen is also ranked Tier 1 in insurance by The Legal 500.