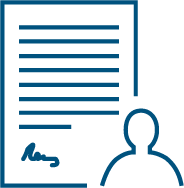 Employment
Employment disputes
---
SAFEGUARDING OPERATIONS AND REPUTATIONS DESPITE INTERNAL TURBULENCE
Employment disputes are unique in pitching colleague against colleague, and in drawing public attention to internal matters unless the dispute is kept under wrap. Internal disputes therefore pose completely different challenges and are more burdensome than being embroiled in an external dispute. The employment arena offers a prime example of the futility of winning a battle if the war is lost. At Thommessen we have a focus on resolving disputes before these escalate, and on conducting optimal proceedings if the dispute cannot be contained.
Thommessen has one of Norway's largest and most highly recognised employment practices. In addition to their legal practice at Thommessen, our employment lawyers have experience from, for example, the courts, the police and the Confederation of Norwegian Enterprise (NHO). Our employment law and labour law specialisation, combined with fine-tuned commercial understanding and industry knowledge, ensures solution-oriented assistance. Assistance from experienced litigation lawyers is of decisive importance when the fronts harden. Our employment lawyers have pleaded cases before national courts at all levels, including the Labour Court of Norway, as well as before the EFTA Court and the European Court of Human Rights.
Employment disputes are often perceived as unwieldy. This is where Thommessen makes a difference, with strategic advice, systematic evidence collection, document processing, procedures and resolution.
Personnel disputes
Personnel disputes may have festered for a long time, and can be experienced as deadlocked. It can be difficult to establish what is "wrong" and who is "right". The employee may mobilise union representatives, safety representatives, the Norwegian Labour Inspection Authority and others. Thommessen provides fact finding, structuring and processes that unlock an "entrenched personnel dispute". No two cases are identical, but our broad experience and in-depth knowledge provide the necessary tools for resolving the case, irrespective of whether it concerns interpersonal relations, working conditions, inadequate performance of duties, irregularities or disloyalty. We devise the plan and follow through on it. We earn the trust placed in us and free up the client's managerial resources to focus on its core business.
Whistleblowing, with subsequent factual review or investigation, is often sought tacked onto the employer's handling of an individual matter. The employer's legitimate exercise of its managerial prerogative may also trigger sick leave or allegations of harassment or discrimination. A key priority is to distinguish between what falls within the scope of the managerial prerogative and what truly merits investigation or follow-up in accordance with the statutory procedural requirements.
Manpower restructuring
Manpower restructuring may involve reassignment of employees to new duties without their consent, outsourcing or other operational restructuring, or downsizing affecting a large number of colleagues. We focus on ensuring robust processes and internal appreciation of the necessity of the measures. Implementation shall be in accordance with the plan, and those affected shall experience the process as well-organised, although they may disagree with the outcome.
Industrial disputes
Industrial disputes may create an impression that management has ceded control to the trade unions. Labour law is a specialised field that requires in-depth understanding of collective bargaining and the "political" backdrop – in addition to commercial nous and industry knowledge. The trade unions have considerable expertise in this regard and the employer must mobilise to at least the same extent. In addition to the "case" as such, it is imperative to establish a convincing scenario for short- and long-term consequences. This is where our strategy and insight will make a crucial difference.
Proprietary rights disputes
Proprietary rights disputes may concern enforcement of no-competition clauses or rights to information and inventions. Swift and decisive action is required if the crown jewels are under threat. In many cases, the proprietor will have only one go at getting this right.
Irrespective of how the dispute plays out: The business must function despite an ongoing dispute, the organisation must remain intact after the dispute has been resolved and the enterprise must still be an attractive employer with a strong reputation.
BENCHMARK CASES
---
Kåre Ingebrigtsten – Rosenborg Football Club
Stein Kimsås-Otterbech represented the football coach Kåre Ingebrigtsen in one of the highest-profile cases in 2018-2019.
GC Rieber Crewing AS/GC Rieber Shipping AS
Thommessen has assisted the GC Rieber companies in a dispute with former ship workers assisted by the seamen's unions. The case concerns the discontinuation of internal crewing services and subsequent downsizing of 66 ship workers. Our clients have prevailed in all court instances. Gulating Appeal Court's judgment became final in December 2019 following the Supreme Court's dismissal of the ship worker's appeal.