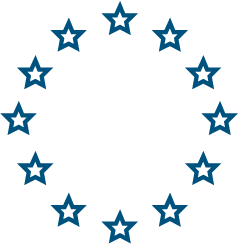 Competition law and public procurement
Specialist expertise combined with broad litigation experience
---
Each competition law and public procurement dispute has its own unique characteristics, but a common denominator is the need for a seamless combination of specialised professional expertise and litigation experience. At Thommessen, we have extensive and comprehensive experience in putting together expert teams that attend to the needs occasioned by such disputes.
Competition law
Thommessen's competition law practice has a leading position in Norway. We continually advise clients in relation to potential violations of the Norwegian Competition Act and the EU/EEA competition provisions. Our lawyers regularly represent clients in the judicial review of competition violation rulings handed down by the competition authorities in Norway and Brussels. We also advise on claims for damages that are premised on competition violations. We have in-depth knowledge of the substantive competition provisions, extensive experience with the special evidential challenges posed by such cases and practical experience in how to conduct proceedings in the best interest of the client before the Norwegian Competition Tribunal, the Norwegian courts, the EFTA Court and the General Court (formerly the European Court of First Instance). Competition disputes are often large in scope and scale, and Thommessen's project model plays a key role in our follow-up of such cases.
Public procurement
Thommessen has an extensive public procurement practice and regularly assists contracting authorities and suppliers in proceedings before the Norwegian Public Procurement Complaints Board and the ordinary courts, including preliminary injunction proceedings when a provider seeks to suspend a procurement process. Our broad experience across various sectors and industries makes us ideally placed to contribute effectively in such disputes and to pay due heed to the commercial drivers in each case. We use Thommessen's project model to ensure workflow efficiency and predictability for clients, also with regard to costs, in such cases as well.
BENCHMARK CASES
---
In 2018, Thommessen assisted the electrical services chain El-Proffen and three of its members in relation to the Norwegian Competition Tribunal's hearing of an administrative appeal against the Norwegian Competition Authority's decision to impose a fine in respect of open tender collaboration. The administrative appeal resulted in the Norwegian Competition Tribunal reducing the fine imposed by the Norwegian Competition Authority by about 75 per cent.
In the winter of 2018-2019, Thommessen assisted Bane NOR SF in relation to an administrative appeal and subsequent petition for a preliminary injunction filed by a provider seeking to block Bane NOR's award of a technical services contract for the new Ulriken tunnel in Bergen. The Oslo District Court dismissed the petition for a preliminary injunction. Thommessen is currently assisting Bane NOR on the Norwegian Public Procurement Complaints Board's hearing of the same case.